Fluoride Fact Sheets have arrived at ACFF ANZ.
Visit our Resources Page to download your copy now.
Dental practitioners get your copy of this helpful resource and start informing your patients on the facts about fluoride.
Download and print as handouts or make a poster of them!
Or direct your patients to read the fact sheets online.
Some patients may have questions about the use of fluoride for oral care in children and adults. As there is fiction online that can be confusing, these fact sheets have sample questions you may hear with fact-based responses to empower your patients' choices.
These clear, easy-to-follow resources on fluoride, created in collaboration with Colgate are free for you to use.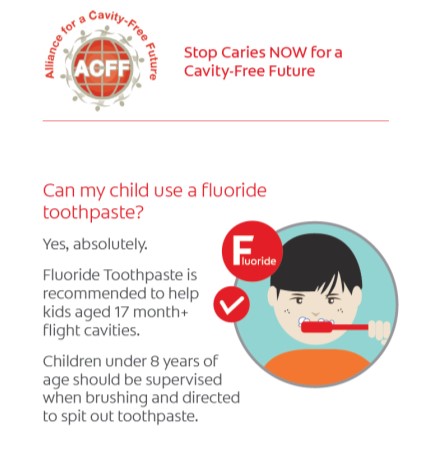 For more information about water fluoridation, please visit:
acffglobal.org/for-professionals/reference-materials/water-fluoridation/